Welcome to
Mindful Behavioral Health Services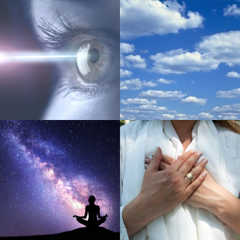 FOCUS: Struggling with ADHD? Want to increase your concentration / cognitive functioning? Meditation for clarity and focus is a foundation for all other meditation styles, helping to stabilize the mind. 
MINDFULNESS: Feeling stressed, anxious or overwhelmed? Learn to feel calm, centered and peaceful. 
QUIET MIND: Challenged by negative self talk, overwhelming thoughts or perfectionism?  Learn to calm your chatter and improve your self awareness.
OPEN HEART: Need more compassion and gratitude in your relationships? Helps to improve your mood and perspective.
We want you to know that we are allies to Black, Indigenous people of color, LGBTQ, Asian American, and all others who seek JUSTICE in this world.
Each day may have it's challenges. It's often helpful to have someone in your life who supports you through those difficult times. 
A trained professional can provide objective support, encouragement and perspective. Compassionate listening and guidance may lead to an outcome of healing and empowerment.
What's your meditation style?  Find out now for free.
Contact us for upcoming class schedule